Entertainment
Other
Beauty
Sport
Health
Auto
Animals
Restaurants
Services
Education
Style
Lawyers
Rent

More

Minimize
Entertainment
Other
Beauty
Sport
Health
Auto
Animals
Restaurants
Services
Education
Style
Lawyers
Rent
Free DIKIDI Online app
Choose companies or specialists by geolocation, rating, portfolio, price and reviews.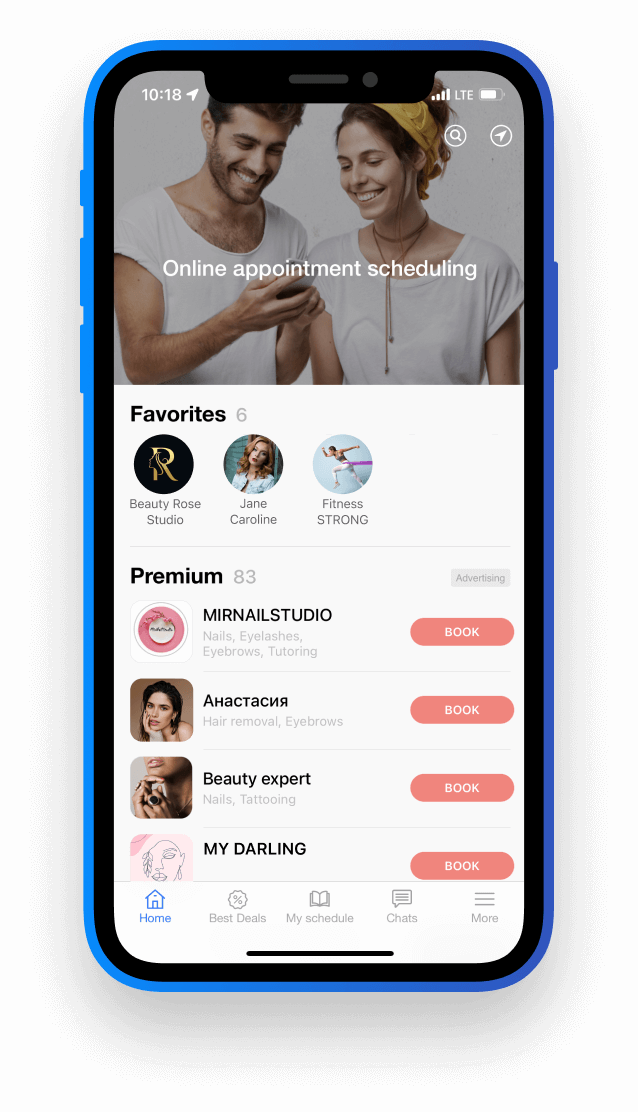 2 500 000 +
active clients
9 000 000 +
appointments monthly
Over 20 000 ratings of DIKIDI
I'm so glad I found the DIKIDI Online app. You can make appointments 24/7, choose a convenient time and view reviews. I recommend it to my friends!
Tanya V
Based on my friend's advice, I made an appointment at a beauty salon using DIKIDI. I chose a visit time, booked with my favorite specialist. I like that I can reschedule my visit anytime.
Lori Ruzhytska
Cool app. Now I always book online and I am sure that my specialist will provide a service at the date and time I chose. I get SMS notifications before visits. Very convenient!
Anthony Nik
Do you want to sell your services in the DIKIDI Online catalog?
DIKIDI Business provides online booking, automation and promotion services
More about DIKIDI Business